This is an archived article and the information in the article may be outdated. Please look at the time stamp on the story to see when it was last updated.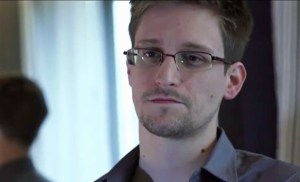 WASHINGTON, DC — Federal prosecutors have filed a sealed criminal complaint charging Edward Snowden with espionage, The Washington Post reported Friday, citing unnamed U.S. officials.
Snowden, who admitted leaking classified details about U.S. surveillance programs, was charged with espionage, theft and conversion of government property, the officials said.
The complaint was filed June 14 in the Eastern District of Virginia, a jurisdiction where Snowden's former employer, Booz Allen Hamilton, is headquartered and a district with a long track record of prosecuting cases with national security implications, according to The Post.
The 29-year-old fled to Hong Kong last month with highly classified documents he obtained while working as a systems analyst at an NSA facility in Hawaii.
The United States asked Hong Kong to detain Snowden on a provisional arrest warrant, the newspaper reported.