This is an archived article and the information in the article may be outdated. Please look at the time stamp on the story to see when it was last updated.
A teen injured in a head-on crash lost his parents late last week when they were killed in another crash on their way to see him at the hospital in Missouri, according to KTLA sister station WDAF in Kansas City.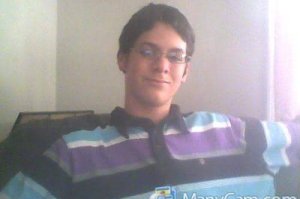 Chris Hahn, 19, was seriously injured Friday morning in a crash that took place in Camden County, Missouri. Later that day, his parents were on their way to see him at a Columbia, Mo., hospital when they died in a separate head-on collision near Lebanon, Missouri, the station reported,
A second couple also died in the crash near Lebanon.
"He's 19 years old, has a whole life ahead of him and I just hope to bring his life back to the way it was as much as I can," said Alexa Daniel, Chris Hahn's co-worker.
According to a GoFundMe page she set up to pay for for his medical expenses and his parents' funeral costs, Hahn suffered three skull fractures in a fiery collision and was initially placed in a medically induced coma in the hospital's intensive care unit.
The young man learned of his parent's death when he was woken up from the coma.
He was released from the hospital and "is doing well," Daniel wrote in an update posted Wednesday.
Hahn's parents were 38 and 37 years old. The couple in the other car were 36 and 35 years old.
Police say the other vehicle crossed the center line and struck Hahn's father's car head-on. Daniel Hahn and Loretta Henderickson were both wearing seat belts.
The couple in the other car, identified as Arthur and Crystal Hayes, were not, according to the police report.
Arthur Hayes, who was driving the car when the quadruple fatal crash occurred, had been involved in a separate collision earlier that morning, Missouri news outlet LakeExpo.com reported.
Both crashes Hayes was involved in occurred on icy roads, according to the report.