This is an archived article and the information in the article may be outdated. Please look at the time stamp on the story to see when it was last updated.
He didn't run, he didn't disappear. The former Nazi lived peacefully in a Philadelphia row house, sometimes feeding treats to his neighbor's dog.
Johann Breyer's true identity had stopped being a secret decades ago, at least to the U.S. government and the dwindling number of Nazi hunters who knew his name.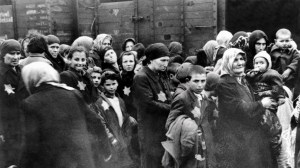 As a young man, Breyer had been an SS guard at Auschwitz, where the Nazis killed more than a million victims, the vast majority of them Jews. He'd worn the skull-and-crossbones insignia of the "Death's Head" guard battalion to which he belonged, according to court records, but said he never hurt anyone.
In 1952, Breyer came to the U.S. to build a new life. For almost seven decades since the war, he did not face a criminal trial. But his quiet American retirement ended Tuesday, when U.S. Marshals arrested him at home.
Click here to read the full story at LATimes.com.