This is an archived article and the information in the article may be outdated. Please look at the time stamp on the story to see when it was last updated.
SLAUGHTER, La. — An 8-year-old Louisiana boy intentionally shot and killed his elderly caregiver after playing a violent video game, authorities say.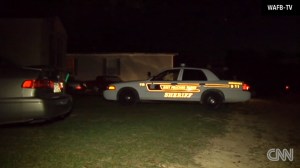 Marie Smothers was pronounced dead at the scene with a gunshot wound to the head in a mobile home park in Slaughter, Louisiana, the East Feliciana Parish Sheriff's Department said in a prepared statement. Slaughter is about 20 miles north of Baton Rouge.
Authorities identified the woman as the boy's "caregiver," without stating whether she is a relative. But CNN affiliate WBRZ reported that the woman was the boy's grandmother.
Smothers was 87, public records show.
Click here to read the full story on CNN.com.