This is an archived article and the information in the article may be outdated. Please look at the time stamp on the story to see when it was last updated.
Officials recently announced criminal charges would not be filed against a Seattle police officer who broke a woman's eye socket while arresting her over the summer, multiple local TV stations reported.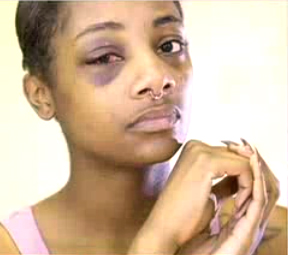 The June 22 incident, which was filmed on the officer's dashboard camera, occurred when Officer Adley Shepherd responded to a domestic violence call and attempted to arrest 23-year-old Miyekko Durden-Bosley, Seattle station KIRO 7 reported.
In incident video, Durden-Bosley can be seen kicking Shepherd, who responds by punching her.
Durden-Bosley's eye socket was broken, and Shepherd was placed on paid administrative leave during the 6-month investigation by Washington State Patrol. The case was referred to the King County Prosecutor's Office, which reviewed evidence for a possible second-degree assault charge.
No charges would be filed, officials announced Friday.
"Officer Shepherd reacted instantaneously to the kick by the suspect, who was wearing boots, with one punch to the suspect's head which caused a fracture of an orbital socket," prosecutors stated Friday, according to KIRO 7. "While Officer Shepherd may have had other options or alternatives, we have concluded that we would be unable to prove that Officer Shepherd's use of force was criminal."
Shortly after the June incident, Seattle Mayor Ed Murray said he found the punch disturbing, KTLA sister station Q13 reported.
"I'll go out on a ledge here and hopefully not get myself in trouble with unions or whatever. But, if someone is in handcuffs, if someone in handcuffs and seated in a car, that person should not be punched," Murray said.
But Shepherd's lawyer said the officer's actions were justified,
"I believe it was necessary," attorney Eric Makus told Q13. "And I believe he did what a police officer should do when their personal safety is put in jeopardy by a drunken suspect."
Makus also said the 9-year veteran of the police force had been kicked in the jaw. It was unclear from video where the kick landed.
"I would ask the public to look at police officers as human beings that work hard and want to go home at the end of the night, and not as robocops that should be threatened and provoked and spit at and kicked at and hit at," Makus said.
On Friday, the Seattle Police Officers' Guild stated that they were pleased with the prosecutor's decision, and that Shepherd used "reasonable and necessary force on the suspect to stop the assault."
"The Seattle Police Officers' Guild hopes that Officer Shepherd will be returned to full duty as soon as possible, and that SPD will review its Force Investigation Team procedures to review whether the system is working in the best interest of all involved," the organization stated Friday.
Seattle Police Chief Kathleen O'Toole would determine if Shepherd was reinstated.
Since a decision was announced, Seattle Police Office of Professional Accountability planned to investigate the incident, KIRO 7 reported.
Q13 FOX contacted the woman's lawyer who declined to comment.
KIRO 7 and KTLA sister station Q13 contributed to this report. 
The following is raw footage of the confrontation. Warning: it contains graphic language.