This is an archived article and the information in the article may be outdated. Please look at the time stamp on the story to see when it was last updated.
Los Angeles sports legends Vin Scully, the longtime Dodgers broadcaster who recently retired after an iconic career, and Kareem Abdul-Jabbar, who helped lead the Lakers to five NBA championships during his illustrious basketball career, will receive the Presidential Medal of Freedom.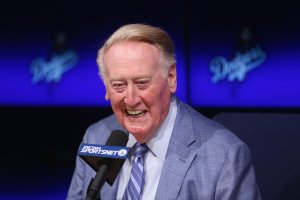 Also among the 21 recipients announced by the White House Wednesday are Tom Hanks, Ellen DeGeneres, Michael Jordan, Bill and Melinda Gates, Frank Gehry, Robert Redford, Bruce Springsteen, Diana Ross and Cicely Tyson.
"The Presidential Medal of Freedom is not just our nation's highest civilian honor – it's a tribute to the idea that all of us, no matter where we come from, have the opportunity to change this country for the better," President Barack Obama said in the White House release.
He continued, "From scientists, philanthropists, and public servants to activists, athletes, and artists, these 21 individuals have helped push America forward, inspiring millions of people around the world along the way."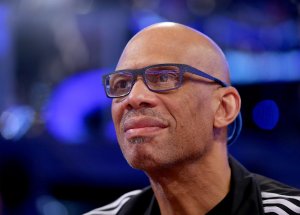 Scully was the voice of the Dodgers for 67 years, predating their move to Los Angeles from Brooklyn, New York. His voice was known as the "soundtrack to summer," and he was inducted into the National Baseball Hall of Fame in 1988 — nearly 20 years before his retirement this past September.
Abdul-Jabbar, born Lew Alcindor, is the NBA's all-time leading scorer and won the NBA's Most Valuable Player award six times during his career. He was also a star player on UCLA's basketball team in the late 60s, leading the Bruins to three consecutive NCAA titles.
The ceremony will take place at the White House on Nov. 22.