This is an archived article and the information in the article may be outdated. Please look at the time stamp on the story to see when it was last updated.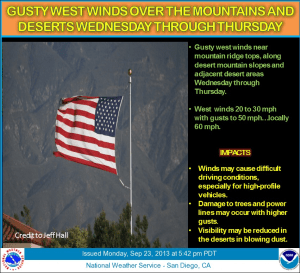 … but a cooling trend is coming.
High pressure will break down and give way Wednesday and Thursday to a trough of low pressure moving inland. It will bring stronger onshore flow with a deepening of the marine layer and cooler temperatures. Local wind model guidance still shows the potential for local wind gusts up to 60 mph in the mountains and deserts. Winds will be stronger than what we had this past weekend.