This is an archived article and the information in the article may be outdated. Please look at the time stamp on the story to see when it was last updated.
Orange County Undersheriff John Scott was named Tuesday by Los Angeles County Board of Supervisors as the temporary replacement for departing sheriff Lee Baca.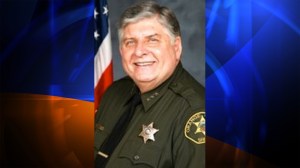 At a news conference Tuesday afternoon, Scott said he looked forward to the challenge of managing one of the largest sheriff's departments in the country.
"I kinda see a ship in distress," Scott said. "Some might say 'on the rocks'. I know there are plenty of good people to help get it righted and pretty quickly I think."
Baca announced his retirement earlier this month amid an ongoing scandal over inmate abuse at county jails, saying he would not seek re-election to a fifth term.
Scott told reporters he was ready to take on those issues.
"I will begin the process immediately of restoring the dignity to the county and the confidence and trust to the public we serve," Scott said.
The Board of Supervisors was required under county charter to appoint a replacement to serve out the remainder of Baca's term, which ends in December, according to a news release from the office of Los Angeles County Chief Executive Officer Bill Fujioka.
Baca's last day was set to be Jan. 31.
A primary election for the next elected sheriff is set for June 3. If no candidate receives more than half the vote, a runoff will be held Nov. 4.
Melissa Pamer contributed to this story.