This is an archived article and the information in the article may be outdated. Please look at the time stamp on the story to see when it was last updated.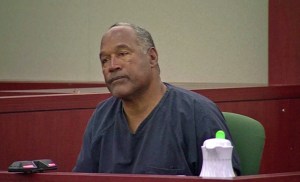 O.J. Simpson was granted parole on some of the convictions that have kept him in prison for nearly five years.
Even with the order released by the Nevada Board of Parole Commissioners on Wednesday, the 66-year-old former football star will remain behind bars for at least four more years on sentences that were ordered to run consecutively.
Simpson was convicted in December 2008 for kidnapping, robbery, burglary, assault with a deadly weapon and other charges for trying to obtain memorabilia he claims belonged to him from dealers Alfred Beardsley and Bruce Fromong.
He was sentenced to nine to 33 years and still faces time for four weapon enhancement sentences, followed by consecutive terms for two counts of assault with a deadly weapon.
Click here to read the full story at LATimes.com.