This is an archived article and the information in the article may be outdated. Please look at the time stamp on the story to see when it was last updated.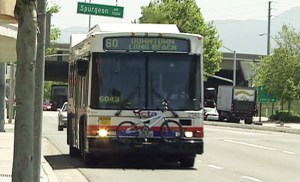 ORANGE, Calif. (KTLA) — The Orange County Transportation Authority is scheduled to vote Monday on an increase in bus fares for regular, day and monthly passes.
The fare boost would result in $6.4 million in additional revenue, according to an OCTA report.
A regular fare could go up 33-percent, raising the price from $1.50 to $2.
A day pass would rise from $4 to $5, while a 30-day pass which now costs $55, could go up to $69.
Officials say the fare increase every four years is needed to help cover operating costs.