This is an archived article and the information in the article may be outdated. Please look at the time stamp on the story to see when it was last updated.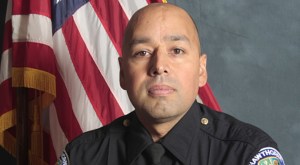 LYNWOOD, Calif. (KTLA) — A Hawthorne police officer was killed in an accident Monday on the eastbound 105 Freeway.
The accident was reported about 5:30 p.m. on the Glenn Anderson Freeway, just west of Long Beach Boulevard.
Sgt. Leonard Luna was riding his personal motorcycle at the time of the crash, Hawthorne police spokesman Lt. Scott Swain said.
He was on his way to pick up his service motorcycle from a repair shop in Long Beach, Swain said.
Luna, a 10 year veteran, was the commander of the Hawthorne Traffic Bureau.
He is survived by his father, mother and a brother.