This is an archived article and the information in the article may be outdated. Please look at the time stamp on the story to see when it was last updated.
An investigation continued Sunday into an officer-involved shooting that left a 59-year-old armed man dead, authorities said.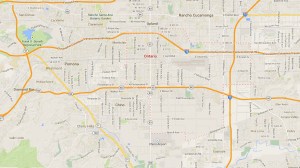 Officers responded at about 11:40 p.m. Saturday to a medical assist call in the 900 block of North Placer Street, according to a statement issued by the Ontario Police Department. When the officers arrived, they encountered a man who had been drinking, the police said.
The suspect was "uncooperative" and armed with a weapon, the statement said, adding that the man's actions "posed an immediate threat" to the officers. The type of weapon was not specified.
One of the officers opened fire, striking the man, who then succumbed to his injuries, according to police.
The suspect was pronounced dead at the scene. He was later identified as Jose Raul Herrera, a resident of Ontario.
Before Saturday night's incident, Herrera had a previous contact with the Police Department regarding a weapons violation, officials said.
The officer who discharged his handgun is a five-year law-enforcement veteran, according to the statement. His name was not immediately released.
Anyone with information is asked to call the Ontario Police Department at 909-986-6711, or Detective Dave Rowe at 909-395-2749.