This is an archived article and the information in the article may be outdated. Please look at the time stamp on the story to see when it was last updated.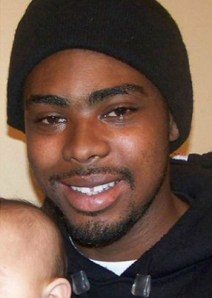 SAN FRANCISCO — A federal appeals court on Tuesday cleared the way for the father of Oscar Grant III to sue the former BART police officer who shot and killed his 22-year-old son.
A three-judge panel of the U.S. 9thCircuit Court of Appeals unanimously upheld a trial judge's decision to permit the suit by Grant's father, Oscar Grant Jr., against Johannes Mehserle, who shot Grant on the platform of BART's Fruitvale Station in Oakland in the early morning hours of New Year's Day 2009.
Mehserle said he meant to fire his Taser and mistakenly used his gun.  A Los Angeles jury convicted him of involuntary manslaughter, and he was sentenced to two years in prison.
Grant was shot as he lay on the BART platform facedown with his hands behind his back. The story of the shooting has been made into a film, "Fruitvale Station."
Click here to read the full story on LATimes.com.