This is an archived article and the information in the article may be outdated. Please look at the time stamp on the story to see when it was last updated.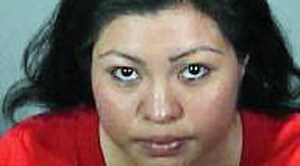 HERMOSA BEACH – A 26-year-old woman who provided services as a masseuse and her boyfriend pleaded no contest to charges that they attempted to extort $6,000 from a Hermosa Beach city official.
Yuritsi Garcia was sentenced in Torrance court to eight days in county jail and was placed on three years probation.
Her boyfriend, Gustavo Ceron, 30, was sentenced to 160 days in county jail and three years probation.
Garcia and Ceron were arrested and charged in November after they contacted Hermosa Beach City Treasurer David Cohn and demanded money in exchange for his iPad, which was taken from his home.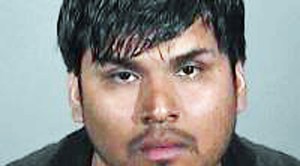 Cohn, 72, who had previously paid Garcia for a massage after finding her phone number on Craigslist, hired her to come to his home.  Police say Garcia is not a licensed massage therapist.
During his preliminary hearing in December, Cohn acknowledged hiring Garcia, but said he stopped the massage when he became uncomfortable that she had stripped nude.
Garcia then texted Ceron to pick her up. After the pair left, Cohn said he noticed his iPad was gone.
Following the extortion demand and threats to expose photographs of Cohn's family that were on his iPad, Cohn called Hermosa Beach police.
Officers arrested the pair when they expected to meet Cohn in the city of Maywood.  Ceron and Garcia entered their pleas in Torrance court on Jan. 31.