This is an archived article and the information in the article may be outdated. Please look at the time stamp on the story to see when it was last updated.
A 19-year-old Palmdale man pleaded not guilty Tuesday to more than half a dozen criminal charges stemming from the alleged kidnapping of the mother of his child, prosecutors said.
Giovanni McKinnis entered his plea during an arraignment at the Los Angeles County Superior Court's Antelope Valley Branch, said Deputy District Attorney Theodore Swanson.
McKinnis was arrested Saturday after allegedly holding his girlfriend against her will and assaulting her from Dec. 27 to Jan. 4, according to authorities.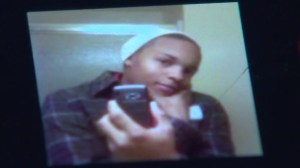 "During that nine-day period, the victim was threatened, beaten and punched by McKinnis, resulting in her jaw being broken," the Los Angeles County District Attorney's office said in a statement.
Deputies responded to Charter Court in Palmdale on Saturday to investigate a report of a missing person, according to the Los Angeles County Sheriff's Department.
While gathering information, the deputies learned that a 20-year-old female resident of the location had been taken against her will by her boyfriend.
"The victim's mother apparently witnessed the assault and kidnapping, but did not call police because she was in fear of the suspect, who had already threatened harm to her daughter and the child," a Sheriff's Department news release stated.
The alleged crime was not reported until the teenage woman's father drove from Compton to the Palmdale Sheriff's Station on Saturday to report his daughter missing.
An investigation led deputies to the 1100 block of East Avenue Q-4 (map). While searching the location, they found McKinnis and detained him.
The deputies subsequently discovered the victim at the same location. "She was hidden inside [an] apartment and appeared extremely fearful," the statement said.
McKinnis was charged with two counts of corporal injury to child's parent and one count each of kidnapping, false imprisonment by violence, assault by means likely to produce great bodily injury, and criminal threats, according to the Los Angeles County District Attorney's Office. He was also charged with violating a restraining order, a misdemeanor.
"The assault included being choked to the point of losing consciousness and beaten about her body," said sheriff's Sgt. Brian Hudson. "There's no doubt in our minds that if the deputies … had not intervened … this victim probably would have ended up dead."
In an interview, McKinnis' grandmother insisted that her grandson is innocent.
"They said Giovanni is being charged with kidnapping and rape — and that's not Giovanni at all," Frieda McKinnis told KTLA, adding that her grandson had been trying to gain legal custody of his son.
"She came over of her own accord, to pick up some belongings," Frieda McKinnis said, referring to the alleged victim. "He tried to get her to leave, and she wouldn't leave. And then the police came."
Bail for McKinnis was recommended at $450,000. If convicted on all charges, he faces a maximum sentence of 16 years in state prison.
His next court day is scheduled for Jan. 17.