This is an archived article and the information in the article may be outdated. Please look at the time stamp on the story to see when it was last updated.
A 16-year-old Palmdale girl died early Sunday after a suspected DUI driver slammed into the victim's home, authorities said.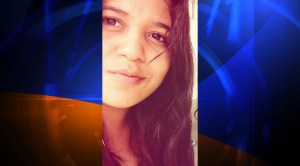 A deputy who was driving a patrol vehicle about 3:50 a.m. near the intersection 10th Street East and Avenue R (map) saw that an SUV had crashed into an apartment building in the 1000 block of East Avenue R, said Lt. Ken Wright of the Los Angeles County Sheriff's Department.
Additional deputies responded and were alerted by residents that a female occupant had been sleeping inside the room into which the vehicle had become embedded.
The deputies "attempted to enter the building by pulling away a damaged wall but were unable to gain full access," Wright said.
Los Angeles County Fire Department personnel responded to the location and entered the apartment, where they found a 16-year-old girl who had been fatally injured, according to authorities.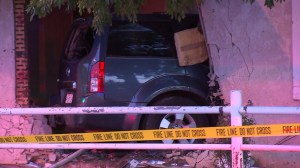 Relatives identified the victim as Giselle Mendoza, a sophomore at Palmdale High School. Initial reports had indicated that she was 17 years old.
The driver of the vehicle, a 2007 Nissan Pathfinder, was taken into custody after being detained by citizens at the scene, according to the Sheriff's Department.
A witness' cellphone video showed a sheriff's deputy leading a man away from the SUV and placing him in the back seat of a patrol vehicle.
Authorities later identified the driver as 20-year-old Roberto Rodriguez, of Palmdale. He was transported to a hospital and treated for minor injuries sustained in the crash.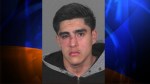 After being released from the hospital, Rodriguez was taken to the sheriff's Palmdale station and booked for driving under the influence and vehicular manslaughter, Wright said.
The suspect was release on $100,000 bail at 7:49 p.m. on Sunday, Wright said.
"I just want … all the people who drink and drive to stop doing it," said Yadira Mendoza, the victim's sister, choking back tears. "It's just causing pain for families. They are losing their family members."
Members of the sheriff's Traffic Services Detail are overseeing the ongoing investigation.