This is an archived article and the information in the article may be outdated. Please look at the time stamp on the story to see when it was last updated.
A tribute to "Fast & Furious" actor Paul Walker scheduled for Sunday in Valencia is expected to draw thousands of auto enthusiasts and fans who will participate in a memorial rally and car cruise.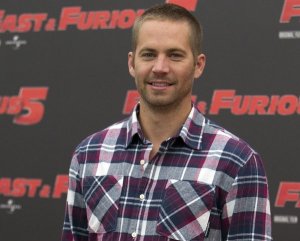 Organizers are using Facebook to promote the gathering, which is expected to begin about 1 p.m.. They expect about 6,000 people to attend the rally at the site of the fiery car crash that took the life of Walker and his friend, Roger Rodas.
Officials from the Los Angeles County Sheriff's Department are preparing for a large crowd, moving items placed at an informal memorial at the scene of the accident.
Nearby North Park Community Church is urging its members to consider parking Sunday farther from the church than usual because of the expected crowd. The church has also made arrangements for free coffee and water for people attending the event.
Click here to read the full story on LATimes.com.
[protected-iframe id="71c1a74fd34915dcc556510e83e6b058-41641936-52137988″ info="http://embed.newsinc.com/Single/iframe.html?WID=2&VID=25410034&freewheel=91045&sitesection=ktla&height=360&width=640″ width="640″ height="360″ scrolling="no"]