This is an archived article and the information in the article may be outdated. Please look at the time stamp on the story to see when it was last updated.
All lanes on the southbound 5 Freeway in Sun Valley were reopened early Tuesday after a pedestrian was struck by a vehicle and killed, authorities said.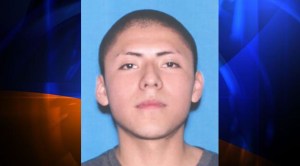 A man's body was discovered lying in the middle of the southbound 5 Freeway just north of Sheldon Street around 7:40 p.m. Monday, according to the California Highway Patrol's incident log.
The victim was hit by a red Jaguar, according to CHP Officer Patrick Kimball.
Los Angeles County coroner's officials later identified the deceased man as Jorge David Gomez Perez, 20, of Pacoima.
The driver of the vehicle stopped at the scene, Kimball said.
All but one of the lanes were closed while the collision was investigated, a tweet from the CHP that was sent around 9:30 p.m. read.
The fatal collision backed up traffic to the 118 Freeway, according to the tweet.
No other information was available.
KTLA's Nidia Becerra Tijerino contributed to this report.