This is an archived article and the information in the article may be outdated. Please look at the time stamp on the story to see when it was last updated.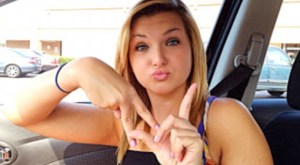 SAN DIEGO — A person claiming to be 16-year-old Hannah Anderson was answering hundreds of questions on Ask.fm and other social media sites Tuesday about her kidnapping ordeal at the hands of 40-year-old James DiMaggio.
Officials from the San Diego County Sheriff's Department declined to confirm or deny that the posts were from Hannah, but added that investigators are aware of them and are in contact with the Anderson family.
Most of the comments were positive and supportive.   One person posted on the site: "You don't know me and I'm not sure I should say this because I want you to heal. I never stopped thinking about you this past week. The sheriffs did everything they could and I personally thank them for finding them."
Questions apparently posted by reporters were rebuffed. "Please leave me alone," responded the person claiming to be Hannah.
Click here to read the full story on LATimes.com.