This is an archived article and the information in the article may be outdated. Please look at the time stamp on the story to see when it was last updated.
Authorities were seeking the public's help Tuesday in identifying additional victims of a physician's assistant charged with sexually assaulting a female patient under the guise of performing a medical exam.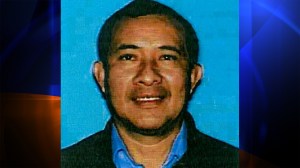 Rocael Gomez, 48, was charged with one felony count each of sexual penetration by foreign object of an unconscious victim and sexual battery by fraud, according to a new release from the Orange County District Attorney's Office.
Gomez is accused of attending to 51-year-old woman, who had gone to the Anaheim Market Clinic with lower back pain, prosecutors said.
During the exam, Gomez allegedly touched the victim on different parts of her body, including the victim's breasts, under the pretext of conducting a medical exam, according to prosecutors. Gomez is also accused of digitally penetrating the victim without wearing gloves, the news release stated.
The woman immediately contacted Anaheim police to report the sexual assault.
Detectives believe there may be additional victims. Gomez worked as a physician's assistant at the Anaheim Market Clinic in Anaheim and Bansuan Medical Clinic in El Monte.
If convicted on all counts, he faces a maximum sentence of nine years in state prison and mandatory lifetime sex offender registration, prosecutors said.
Gomez is free on $250,000 bail and is scheduled to be arraigned Wednesday, Oct. 23 in Fullerton.
Anyone with information was urged to contact Supervising District Attorney Investigator Paul Carvo at 714-347-8794.