This is an archived article and the information in the article may be outdated. Please look at the time stamp on the story to see when it was last updated.
LOS ANGELES (KTLA) – Los Angeles Police were searching Wednesday for one of two former cable installers who allegedly used their previous contact with customers to steal jewelry and other valuables.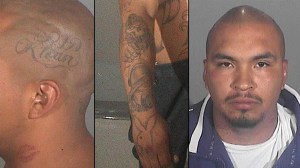 The two alleged burglars hooked up after both were fired from their jobs as cable installers due to reports of thefts from their customers, according to a Los Angeles Police Department news release.
On June 13, both men went to a home in the 1500 block of West 51st Street claiming they needed to fix the cable connections at the residence, police said.
Although the woman in the home had not called for service or had any cable issues she allowed them in. After they left she noticed jewelry was missing from the home and contacted police.
One of the suspects, identified as Armando Guerrero, was taken into custody after returning to the home because he had forgotten some of his tools, police said.
The second suspect, identified as 29-year-old Leonardo Vasquez was still at large.
He was wanted on six counts of burglary and one count of possession of a machine gun.
Vasquez was described as a Hispanic man with black hair and brown eyes. He stands 5 feet 7 inches and weighs around 180 pounds.
He has a tattoo of a playboy bunny on his right hand and a tattoo of lips on the left side of his neck.
Vasquez was considered to be armed and dangerous.
Detectives have identified six possible victims within South Los Angeles and the surrounding communities.
Anyone with information was urged to call detectives at 213-485-4177.