This is an archived article and the information in the article may be outdated. Please look at the time stamp on the story to see when it was last updated.
GLENDORA, Calif. (KTLA) — Police on Thursday planned to continue searching the backyard of a home in Glendora in connection with a decades-old murder mystery.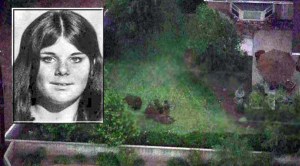 Wendy Byron was 24 when she was reported missing in the summer of 1978, nearly 35 years ago.
At the time, she and her husband, Robert, were living at the home in the 500 block of Essex Street in Glendora.
Police suspected foul play in Byron's disappearance. Her husband was considered a suspect, but no evidence was found at the time.
It was not clear what prompted the search after so many years.
"It just always seemed odd to have somebody that had disappeared and you didn't know what happened," neighbor Maggie Green said.
"He talked about it some, but not very often," she said of Byron's husband. "And he didn't know why, didn't know what had happened."
Authorities began digging in the backyard on Wednesday.
A special operations team from the L.A. County Coroner's office was expected to assist Glendora police in the search on Thursday.
Robert Byron lived at the house until 1989 and currently lives in Covina. The current residents of the home were not connected to the case, police said.