This is an archived article and the information in the article may be outdated. Please look at the time stamp on the story to see when it was last updated.
A 5-year-old boy who was discovered Monday morning wandering on a street in South Los Angeles has been reunited with family members who came forward after seeing the child's picture on television, police said.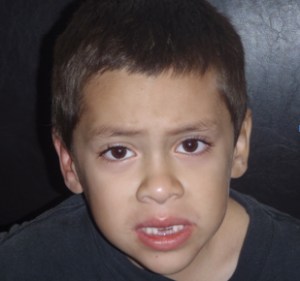 The boy was found by a good Samaritan around 6 a.m. alone and crying near 73rd Street and Avalon Boulevard, according to the Los Angeles Police Department.
"We heard this crying," said David Boyd, an area resident who found the boy. "We thought it was cats. But we came out and there's this little boy. He was kinda shaking, saying his head hurt."
Boyd said the boy was pointing toward a nearby bus stop and calling for his mother.
The boy's mother had a medical emergency early in the morning and went to the hospital, possibly by bus, LAPD Detective Michael Falvo said.
Police said the boy may have tried to follow his mother, without her knowledge, and became lost.
No one in the family knew he was missing, according to police.
"He rides the bus, so everyone thought he was at school until the end of the day when they saw the television broadcast," Falvo said.
The boy was back home with relatives Monday night.
"We've identified everyone involved," Falvo said. "There's no criminal charges pending. It was a medical emergency and the kid got out."
The Los Angeles County Department of Children and Family Services was looking into the case.
Anyone with information was urged to call police at 213-485-4175 or 213-485-9603.