This is an archived article and the information in the article may be outdated. Please look at the time stamp on the story to see when it was last updated.
The UC Irvine community was asked to be on alert after a man took off his clothes on campus. It was the man's second indecent exposure incident at the university, according to a news release issued by the University of California, Irvine Police Department on Thursday.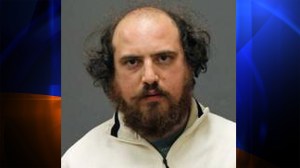 Arman Afrasiabi allegedly took off his clothes and entered the Zot-n-Go store in the student center on March 12, according to the UC Irvine police department.
Afrasiabi told police he took his clothes off because he wanted to have sex, the release stated.
Afrasiabi allegedly mentioned wanting to "kill the evildoers" as well, although he did not mention anyone specific, according to police.
A court order requiring Afrasiabi to stay away from the campus has been requested by the university's police department, according to the release.
Afrasiabi was also arrested by the UC Irvine police in March 2013 for indecent exposure.
Afrasiabi stands 5 feet 9 inches tall with brown eyes and brown hair.
If Afrasiabi was to return to campus, people are warned to keep their distance and contact the UC Irvine Police Department at 949-824-5223.