This is an archived article and the information in the article may be outdated. Please look at the time stamp on the story to see when it was last updated.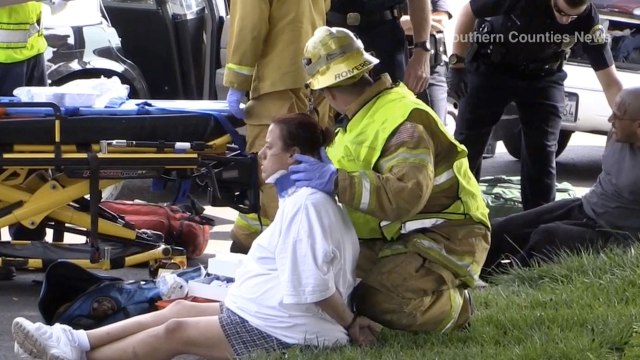 A man and woman were taken into custody Friday afternoon in Anaheim following a police chase that ended when their car collided head-on with a patrol vehicle, authorities said.
An officer pulled the car over for a traffic violation about 2:45 p.m., said Lt. Tim Schmidt, spokesman for the Anaheim Police Department. The car, which turned out to be stolen, drove away and a pursuit ensued, Schmidt said.
The man behind the wheel of the car was driving "erratically," according to police.
When an officer attempted to stop the stop the fleeing car by performing a PIT maneuver, his patrol vehicle struck another police unit and caused the crash, Schmidt said.
The driver of the car and a female passenger were loaded into an ambulance after being treated at the scene, near the intersection of Mohawk Avenue and Dogwood Avenue (map).