This is an archived article and the information in the article may be outdated. Please look at the time stamp on the story to see when it was last updated.
LOS ANGELES (KTLA) — Los Angeles police have released troubling new video of missing Canadian tourist Elisa Lam.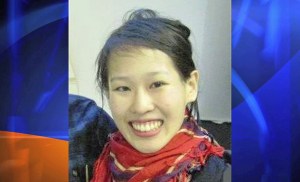 The January 31 video shows Lam entering an elevator at the Cecil Hotel in downtown L.A., where she was staying.
She then pushes buttons for several floors.
A little later, she appears to be either looking for or hiding from someone, and at one point she exits the elevator and starts making strange hand gestures.
Lam arrived in Los Angeles from British Columbia on Jan. 26.
Family members say she was traveling alone.
The 21-year-old is of Chinese descent, with black hair, brown eyes.
She is 5 feet 4 inches tall, weighing approximately 115 pounds. She speaks fluent English and Cantonese.
If you have seen her, or if you have any information about the case, you're asked to call the LAPD.