This is an archived article and the information in the article may be outdated. Please look at the time stamp on the story to see when it was last updated.
Los Angeles police on Monday shared surveillance video that they hope will help them catch the person who fatally stabbed 35-year-old Williams Jennings near his home in Jefferson Park last week.
Jennings was killed on Friday in the 3300 block of West Jefferson Boulevard, according to the Los Angeles Police Department.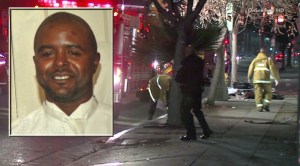 Anyone with information is asked to call the Los Angeles Police Department at 877-527-3247 or Detective Matt Courtney at 213-485-4341.