This is an archived article and the information in the article may be outdated. Please look at the time stamp on the story to see when it was last updated.
The campaign manager for Orange County congressional challenger Phil Janowicz resigned last week following allegations he had sexually harassed women while working as a top official with the Democratic Party of Orange County.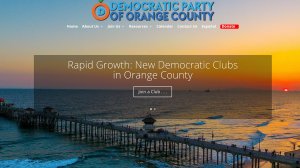 Erik Taylor, who had worked for Janowicz's campaign for less than five months, resigned Thursday, according to Janowicz, a Democrat who is running to unseat GOP Rep. Ed Royce in the 39th Congressional District.
In a Facebook statement Friday, Janowicz identified Taylor as a "senior member" of his campaign staff who "vehemently denies the allegations."
"I await the results of the formal investigation," Janowicz continued, adding that "sexual harassment and sexual assault have absolutely no place in our society and absolutely no place on a political campaign."
Read the full story on LATimes.com.