This is an archived article and the information in the article may be outdated. Please look at the time stamp on the story to see when it was last updated.
A federal judge late Friday ruled against the Trump administration — for now — in a case brought by lawyers for pregnant undocumented teens in US detention.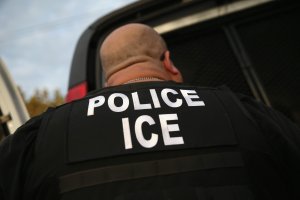 Government lawyers had argued that President Donald Trump's administration did not have to allow access to abortion to the unaccompanied teens.
But Judge Tanya S. Chutkan of the US District Court for the District of Columbia granted a preliminary injunction to the ACLU, which is representing the women.
The judge also ruled that the teens could band together as a class as the case continues along.
"The Trump administration's cruel policy of blocking young immigrant women in federal custody from accessing abortion is a blatant abuse of power," Brigitte Amiri, the deputy director of ACLU's Reproductive Freedom Project said in a statement. "We are relieved that the court issued an order preventing the administration from continuing this practice while our case proceeds. With today's rulings, we are one step closer to ending this extreme policy once and for all and securing justice for all of these young women."