This is an archived article and the information in the article may be outdated. Please look at the time stamp on the story to see when it was last updated.
Barring last-minute intervention by the Supreme Court, the military's ban on enlisting transgender troops is set to fall next week, despite President Trump's tweets.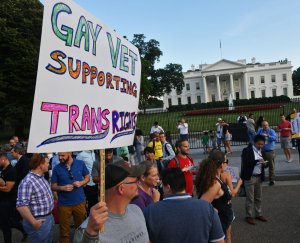 If so, it would be the rare instance of a major change in U.S. military policy that takes place despite the opposition of the commander in chief.
But it was also unusual for the president to try to halt a developing policy by issuing a tweet that surprised top officials.
A series of federal judges has rejected the president's position, most recently with rulings on Friday, and administration lawyers are running out of time to revive the ban before the Pentagon plans to begin accepting transgender recruits on Jan. 1.
Read the full story on LATimes.com.