This is an archived article and the information in the article may be outdated. Please look at the time stamp on the story to see when it was last updated.
Amid the controversy over a series of sexual assault allegations made against Donald Trump, celebrity attorney Gloria Allred on Friday brought forward Summer Zervos, a candidate on the reality show on which the Republican presidential candidate once starred.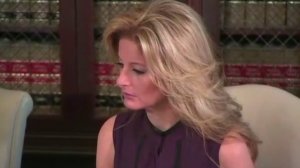 Zervos sat with Allred at a late morning news conference at Allred's Beverly Hills-area office, describing a series of sexual advances from Trump and interactions in which, she said, he treated her as an "object."
Zervos felt it was her duty to speak out after the release by the Washington Post of a 2005 hot-mic recording for "Access Hollywood" in which Trump described sexually assaulting women and getting away with it, Allred said.
Zervos said she was a Republican.
Zervos appeared on Season 5 of "The Apprentice" and was then described as a restaurant owner from Huntington Beach.
The season was filmed in 2005, and Zervos said she continued to see Trump as a "possible mentor" after she was "fired" from the show.
Zervos' allegations: 2007 incidents
In 2007, Zervos said she contacted Trump's staff while in New York and was told to come to his office. Trump was married to his current wife, Melania Trump, at the time.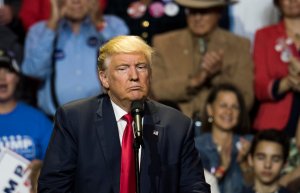 "When I arrived, he kissed me on the lips," Zervos said. "I was surprised, but felt that perhaps it was just his form of greeting."
He complimented her and said he would contact her when he next came to Los Angeles. He again kissed her on the lips when she went to leave, Zervos said.
She called her parents and a friend to let them know what had happened. She was advised not to take it as anything other than a form of greeting, Zervos said.
Trump later called her and referred to her as his "O.C. angel," and within days asked her to meet him at the Beverly Hills Hotel, where she was sent to a bungalow to meet the real estate mogul.
Again he kissed her, "open-mouthed," but she walked away and sat down, Zervos said. He sat across from her and asked her to come sit next to him, she said.
"I complied. He then grabbed my shoulder and began kissing me again very aggressively and placed his hand on my breast," Zervos said.
She again pulled away but Trump walked her into the bedroom, she said.
"He … said, 'Let's lay down and watch some telly-telly,'" Zervos said.
Trump thrust his genitals at her, she said, but she pushed him away and tried to make clear she was not interested, saying she only wanted to have dinner. As she sat as far away as possible, Trump told her he thought she had never known love, Zervos alleged.
"I did not want to discuss my personal life with him," Zervos said. "Then, just before dinner arrived, he transformed into being all about business and began questioning me as though I was on a job interview."
They ate dinner, sharing a club sandwich, Zervos said, and they talked about her mortgage and Trump's handling of debt.
He told her he was tired and to meet him the next morning at his golf course in Rancho Palos Verdes. After speaking to her father, Zervos said she chose to go to the golf course the next morning.
At the course, she saw Trump. He introduced her to the golf course's general manager, who gave her a tour, Zervos said. When she returned from the tour, Trump was gone.
"I never saw him again," Zervos said.
The general manager later called and offered Zervos a job for half of what she had told Trump she was seeking, Zervos said.
"I called Mr. Trump and told him that I was upset, and I felt that I was being penalized for not sleeping with him," she said. "Mr. Trump said he was golfing and could not discuss it."
He later told her never again to use his private phone number.
She still wanted a job with the Trump Organization, but was given the "runaround" by Trump, Zervos said.
Zervos repeatedly faltered and teared up as she spoke before a bank of microphones for about 12 minutes. Allred several times her put her arm around her client.
Zervos' reaction after Trump enters GOP primary
Once Trump became a candidate, announcing his campaign in summer 2015, Zervos said her restaurant customers regularly asked her about him.
She owns Sunny's Restaurant in Huntington Beach, the Orange County Register has reported.
She spoke only positively of him, she said, but was anguished and felt the need to confront Trump and ask for an apology.
"I also thought he might have been embarrassed by his behavior, and this would provide him with the opportunity to clear the air. I had no idea about his behavior with other women at this time," Zervos said.
She contacted his assistant in April of this year, sending an email she wanted forwarded to him.
She told him it "meant the world" to be considered as a potential employee, but his interest in her as anything else "blew my mind and I lost my footing," Zervos said.
He didn't reply.
At the end of her comments Friday, Zervos addressed Trump directly.
"Mr. Trump, when I met with you, I was so impressed with your talents that I wanted to be like you," Zervos said. "I wanted a job within your organization. Instead, you treated me as an object to be hit upon. I was incredibly embarrassed by your sexual advances. …
"You do not have the right to treat women as sexual objects just because you are a star."
Allred's involvement
Allred said Zervos first contacted her office, but that Zervos had no intention of filing litigation.
The attorney said she had spoken to two people who confirmed that Zervos shared her story with them after the alleged incidents occurred.
No police report was ever filed, Allred said.
"She could have filed a lawsuit. She didn't file a lawsuit, and she's not seeking either money or fame," Allred said. "She was very reluctant to come forward but did so … after hearing the "Access Hollywood' tapes and after hearing his denial."
Allred said her client would not speak beyond the prepared statement she read, but Zervos insisted on responding when a reporter asked what she hopes comes out of revealing her story.
"I want to be able to sleep when I'm 70 at night," Zervos said.
Allred said "many more women" have contacted her.
She encouraged Trump to "seek help."
Allred's office provided a written copy of Zervos' statement.
Previous allegations, denials
Trump has repeatedly denied allegations made against him, which continued this week after a New York Times article on Wednesday featured two women who said he had groped and forcibly kissed them.
A writer for People magazine also wrote a detailed account of a 2005 incident in which she accused Trump of assaulting and forcing a kiss on her while she interviewed him and his wife, Melania Trump, at their Florida estate.
On Friday, the Washington Post published new allegations from a woman who is now a photographer in Southern California. Kristin Anderson told the Post she was an aspiring model in New York City when Trump abruptly put his hand up her skirt and touched her genitals.
The incident happened at a Manhattan nightclub in the early 1990s, and Trump never said a word to her, Anderson alleged.
Allred on Tuesday held a news conference alongside several feminist groups to call for the release of behind-the-scenes tapes from "The Apprentice," on which Trump starred. She questioned producer Mark Burnett's statements that he does not have the legal right to release any such tapes.
Anonymous members of the cast and crew of the NBC show have told the Associated Press Trump said lewd and sexist things on set.
Trump has responded to the allegations with repeated denials and attacks on sexual misconduct by his opponent Hillary Clinton's husband, former President Bill Clinton.
On Thursday, at a rally in Florida, Trump said: "These claims are all fabricated. They're pure fiction and outright lies. These events never ever happened."
On Friday, Trump's running mate Mike Pence said "evidence" was forthcoming that would disprove the accusers' allegations.
Before Sunday night's debate, Trump brought forward three women who accuse Bill Clinton of sexual assault, and he has promised to continue to focus on the former president. A fourth woman who joined Trump at the pre-debate news conference, Kathy Shelton, was raped at age 12, in 1975. Her attacker was defended by Hillary Clinton, who was assigned to the case by a judge.