This is an archived article and the information in the article may be outdated. Please look at the time stamp on the story to see when it was last updated.
The next chairman of the National Endowment for the Arts might have the soul of an artist and the eye of the tiger.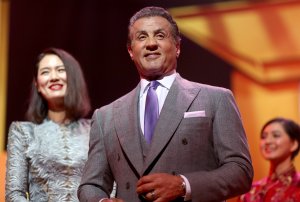 The DailyMail.com reported Thursday that President-elect Donald Trump was looking to appoint veteran action star Sylvester Stallone to the position overseeing the NEA.
The endowment was created in 1965 by President Lyndon B. Johnson and Congress to preserve the country's artistic traditions while cultivating an environment for culture to thrive.
In January, Stallone expressed his admiration for Trump, even as he admitted that the businessman's personality might not translate to running the free world.
Click here to read the full story on LATimes.com.