This is an archived article and the information in the article may be outdated. Please look at the time stamp on the story to see when it was last updated.
In a test of shifting attitudes about HIV, a group of state lawmakers has proposed that it no longer be a felony for someone to knowingly expose others to the disease by engaging in unprotected sex and not telling the partner about the infection.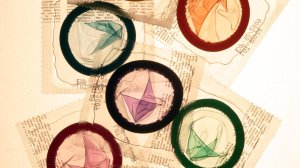 The measure by state Sen. Scott Wiener (D-San Francisco) and others would make such acts a misdemeanor, a proposal that has sparked opposition from Republican lawmakers.
The same downgrade in crime level would apply to people who donate blood or semen without telling the blood or semen bank that they have acquired immunodeficiency syndrome, or AIDS, or have tested positive for human immunodeficiency virus, or HIV, the precursor to AIDS.
"HIV-related stigma is one of our main obstacles to reducing and ultimately eliminating infections," Wiener said. "When you criminalize HIV or stigmatize people who have HIV it encourages people not to get tested, to stay in the shadows, not to be open about their status, not to seek treatment."
Click here to read the full story on LATimes.com.