This is an archived article and the information in the article may be outdated. Please look at the time stamp on the story to see when it was last updated.
CLAREMONT, Calif. (KTLA) — A family came to Los Angeles to celebrate the graduation of a son, instead they ended up grieving the death of another.
Claremont Police responded to a call at call for help at Claremont McKenna college. They found 19-year-old student Ali Mirza unconscious inside a dorm room.
Officers tell KTLA 5 News there were empty canisters of nitrous oxide lying around.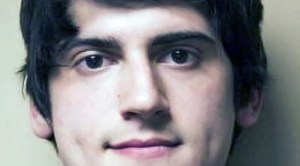 The gas, better known as "laughing gas," can cause uncontrollable laughter, dizziness,  confusion,  fainting, or in Ali Mirza's case, possibly death, according to police.
Police think Mirza was breathing it in with a friend to get high.
Many who use N2O to get high don't fully understand the dangers.
Experts say it can cause irreversible brain damage, destroy the inside of a user's lungs, and yes, even kill.
Mirza was quickly rushed to a local hospital where doctors pronounced him dead, Friday.
Friends online said his family was in town to see his older brother graduate from Claremont McKenna the next day, Saturday.
Close pals grieved Mirza's death on Facebook and Twitter:
"Thoughts and prayers go out to the family of Ali Mirza. The worst things can happen to the best people," one person wrote.
"You were such an amazing friend.  Always incredibly ecstatic about everything you did and always a great time to be around. I'm really gonna miss you buddy," another posted.
The coroner is working to determine exactly how the teen from Connecticut died.
KTLA 5 News asked Claremont officers about the last time they responded to someone hurt or killed by huffing Nitrous Oxide. They said  it's so rare they couldn't remember.