This is an archived article and the information in the article may be outdated. Please look at the time stamp on the story to see when it was last updated.
RIVERSIDE, Calif. (KTLA) — Police and federal agents in Riverside Thursday detonated a cache of explosives and dangerous weapons found inside a booby-trapped home.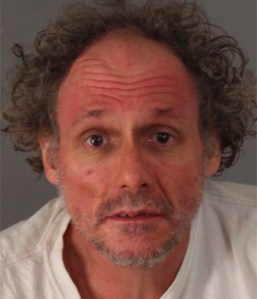 Authorities have been at the home on Oakhurst Place since Tuesday after a neighbor called to say that 46-year-old William Hunziker was shooting a rifle in his front yard.
"He was outside working in the yard, and all of the sudden we heard this bang, and I looked and I said, 'He's got a gun,'" neighbor Donna Johnson recalled.
As the FBI, ATF and Riverside police searched through the clutter, they found explosives and what authorities believe are booby traps.
Clean-up efforts could last through Friday, police said.
"The attempt to render this location safe continues," said Riverside police Chief Sergio Diaz.
"There are a number of dangerous devices and substances in the house. Some of them have been taken out, but the work continues," he said.
"We're unsure of the exact nature of how volatile and unstable things may be, so it's being done very carefully."
"One of the concerns is that rooms and even exterior gates are set up for thing to detonate if there's an intrusion," Diaz said. "And we are intruding into the house, so we're very concerned for our personnel."
He said there have been explosives and chemicals, as well as a number of guns and ammunition removed from the house.
Hunziker was arrested on Tuesday, not for shooting a gun in his yard, but for alleged elder abuse.
His 82-year-old mother was found emaciated inside the home. She was taken away by ambulance.
"I was afraid of him. He never would speak to me, because he knew that I didn't like him," Johnson said of Hunziker.
She said she often heard what sounded like gunshots in the middle of the night coming from his home.
Still, some in the community believe that their neighbor and friend is being unfairly targeted because of a messy home.
"He's actually a very nice guy, but he's very eccentric and he likes to make fireworks," neighbor Angel Vedaa said.
"He's very, you know, 'I'm gonna have my guns and the government can't take them.' But, I mean, we have busybodies here, and he just kind of keeps to himself."