This is an archived article and the information in the article may be outdated. Please look at the time stamp on the story to see when it was last updated.
President Obama will order companies that do business with the federal government to pay their workers a minimum wage of $10.10 per hour as part of his effort to advance his agenda without cooperation from Congress.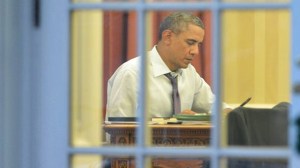 The president will announce plans to sign the new executive order in his State of the Union address Tuesday night, according to a White House fact sheet.
The order will apply to new contracts between the government and companies that supply it with goods and services.
The order would reach only a fraction of the millions of minimum-wage workers in the U.S., but it would provide a raise to several hundred thousand people. Most of those affected are janitors who clean federal buildings, cafeteria workers and some laborers on federal construction projects.
Click here to read more at LATimes.com.