This is an archived article and the information in the article may be outdated. Please look at the time stamp on the story to see when it was last updated.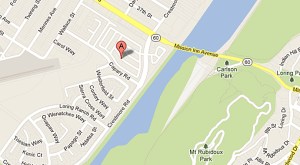 JURUPA VALLEY — Residents of a Riverside County mobile home park said a mini-tornado tore through their neighborhood Tuesday, flinging large metal awnings through the air, which then fell to the ground.
In interviews with the Riverside Press Enterprise, residents said powerful winds hit the Old Plantation Mobile Home Community in Jurupa Valley about 3:30 p.m.
No injuries were reported.
"My maintenance guy says [one awning] was 100 feet in the air. And I would bet it weighs over 500 pounds," Stewart Bauders, manager of the park, told the news organization. "Every one of [the awnings] landed in a safe spot."
Caryl Todd said an awning sailed over her home. "It was horrendous. It was really loud," she said.
Mark Moede, a meteorologist with the National Weather Service in San Diego, told The Los Angeles Times that the strong winds were probably the result of a dust devil.
"It might have been a larger than average dust devil," Moede said. He said dust devils could kick up winds as strong as 30 knots.
He said dust devils are caused when the sun heats the ground but the air several hundred feet above remains cold. "There is a strong temperature difference," Moede said.
He said those conditions existed Tuesday in Riverside County, where warmer weather followed cooler temperatures from the day before.
–Los Angeles Times