This is an archived article and the information in the article may be outdated. Please look at the time stamp on the story to see when it was last updated.
Community leaders were expected to announce a $20,000 reward Wednesday in the unsolved slaying of an aspiring firefighter who was gunned down, authorities said, because of the color of his car.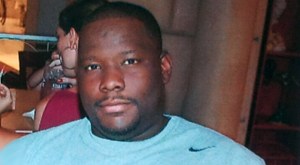 Tauruson McMillian was shot while driving his red SS Monte Carlo North on Wilmington Avenue in Compton around 6:40 p.m. Jan. 4.
Deputies found the 34-year-old seated in his car in the 1300 block of North Wilmington Avenue suffering from multiple gunshot wounds, according to a news release from the Los Angeles County Sheriff's Department.
Witnesses said they heard the sound of gunshots and saw McMillian's car crash into a fence on the northeast corner of Wilmington Avenue and Cressey Street.
McMillian was not a gang member, detectives said.
He worked for the city of Pasadena and was studying fire science with hopes of one day joining the fire department, according to the release.
Detectives believe he was shot simply because he was driving a red vehicle.
The city of Compton and the L.A. County Board of Supervisors were offering the reward for information leading to the arrest and conviction of those responsible.