This is an archived article and the information in the article may be outdated. Please look at the time stamp on the story to see when it was last updated.
A $10,000 reward was announced Tuesday in the case of a 10-year-old girl who was sexually assaulted in a restaurant bathroom on New Year's Day.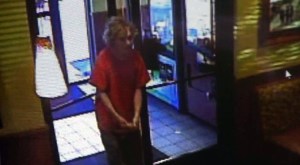 The reward was unanimously approved by the Los Angeles County Board of Supervisors for information leading to the arrest and/or conviction of the girl's attacker.
The man walked into the women's restroom of a Denny's restaurant in the 37000 block of 47th Street East and sexually assaulted the girl as she got out of a stall, according to a news release from the Los Angeles County Sheriff's Department.
He stopped his assault and fled the restaurant when another person entered the restroom, according to the release.
The man was described as white, 18 to 20 years old, standing 5 feet 8 inches tall, weighing 150 pounds, with blond hair. He walked with a noticeable limp, authorities said.
Anyone with information about this case was urged to contact the L.A. County Sheriff's Department's Special Victims Bureau at 877-710-5273.