This is an archived article and the information in the article may be outdated. Please look at the time stamp on the story to see when it was last updated.
RIVERSIDE, Calif. (KTLA) — A Riverside high school football player died several days after collapsing on the field at a game, school officials announced Wednesday.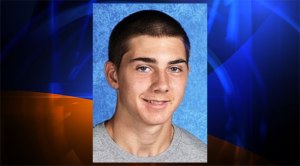 Tyler Lewellen, a 16-year-old student at Arlington High School, died Tuesday night, Riverside Unified School District Superintendent Rick Miller said in a statement posted to Facebook.
"Today is a hard day for us here in RUSD," Miller wrote Wednesday morning.
Lewellen was hospitalized after collapsing following a scrimmage with Rubidoux High on the evening of Aug. 22, Miller said.
A crisis team including school psychologists was at Arlington High Wednesday to help "Tyler's friends, teammates and teachers … make some sense of this horrible tragedy," the school district wrote on its website, also calling the boy's death a "deep loss."
"Tyler was a wonderful young man with a bright future ahead of him and everything to look forward to," Arlington High Principal Antonio Garcia said in the statement. "We are so saddened that he was suddenly taken from us. Arlington appreciates our community's support as we grieve the loss of one of our own."
Lewellen had collapsed after coming off the field, taking a seat on the sidelines and then falling to the ground. He began to have a seizure and lost consciousness, which he never regained, the Riverside Press-Enterprise reported.