This is an archived article and the information in the article may be outdated. Please look at the time stamp on the story to see when it was last updated.
SANTA ANA, Calif. (KTLA)  — A 35-year-old woman was charged Thursday with three counts of felony child abuse after allegedly dumping her child at a local hospital suffering from open wounds and malnutrition.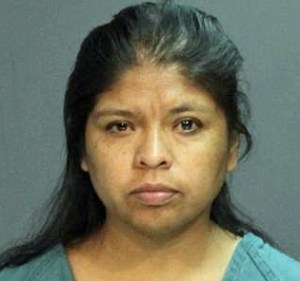 Antonia Benitez, of Santa Ana, took her 4-year-old daughter to Saint Joseph's Children Hospital on June 3 with open wounds and abandoned her, according to Santa Ana Police.
When the child arrived at the hospital she weighed only 18 pounds, police said.
"The staff noticed that this 4-year-old ends up weighing 17 to 18 pounds and was extreme malnourished and emaciated," Cpl. Anthony Bertagna said.
Benitez has eight other children who range in age from 4 to 16.
All of her children were placed in protective custody, Bertagna said.
Benitez was expected to appear in court on Friday. Her bail was set at $250,000.