This is an archived article and the information in the article may be outdated. Please look at the time stamp on the story to see when it was last updated.
An investigation was underway Saturday into the death of a Santa Ana teenager who was found shot to death in a vehicle, police said.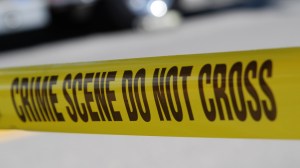 Officers initially discovered the female teen on Friday shortly before midnight inside a car at a gas station located in the 1900 block of West Edinger Avenue (map), a news release from the Santa Ana Police Department stated.
She had been shot in the chest and was pronounced dead a short time later by the Orange County Fire Authority and paramedics.
Homicide detectives believe that the victim, identified by police as 17-year-old Janet Jimenez, sustained the gunshot wound after someone opened fire on the vehicle while it was traveling in the area of Townsend Street and Monte Vista Avenue (map), according to the release.
The driver of the vehicle drove the car to the gas station where someone called police.
No arrests been made in the case.
Anyone with information was asked to call Santa Ana homicide detectives at 714 245-8390. Those wishing to leave anonymous tips were urged to contact Orange County Crime Stoppers at 1-855-847-6227.