This is an archived article and the information in the article may be outdated. Please look at the time stamp on the story to see when it was last updated.
The trial for the man charged with killing eight people in a Seal Beach salon will split into two separate phases, with two different sets of jurors asked to decide the ultimate fate of the accused mass murderer, a judge ruled Monday.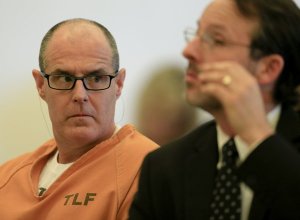 The first phase, the actual trial, would begin in June.
If convicted, Scott Dekraai faces the death penalty for allegedly walking into Salon Meritage in October 2011 and opening fire, killing his ex-wife and seven others in the county's deadliest shooting.His trial has been delayed for months in part because of defense allegations that prosecutors and county law enforcement illegally used jailhouse informants to gather information on Dekraai and others.
Click here to read the full story on LATimes.com.