This is an archived article and the information in the article may be outdated. Please look at the time stamp on the story to see when it was last updated.
MENIFEE, Calif. (KTLA) — The search continued in Menifee on Tuesday for an 11-year-old boy with autism, three days after he was reported missing, authorities said.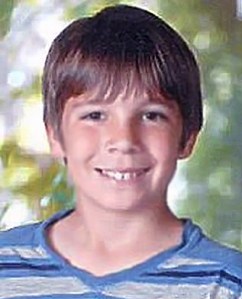 Terry Dewayne Smith, nicknamed "Juju," was last seen on Saturday night at his home in the 33000 block of Helen Lane.
His stepbrother said he saw Smith playing video games before he went to bed, detectives said.
Smith was not in his room when family members went to check on him on Sunday morning.
Menifee police were called to the residence around 10:30 a.m. on Sunday.
Volunteers have joined law enforcement officers to search the area around the home.
A sheriff's helicopter and a bloodhound were also brought in to help with the search, but without any success.
Smith was described as 4 feet 8 inches tall and 78 pounds, with blond hair and blue eyes. He was last seen wearing blue shorts.
Smith is also in need of medication, according to family members.
Anyone with information was asked to contact Menifee police at (951) 210-1000 or Riverside County sheriff's dispatch at (951) 776-1099.