This is an archived article and the information in the article may be outdated. Please look at the time stamp on the story to see when it was last updated.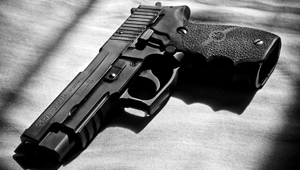 WASHINGTON – Two days after the shooting deaths of 26 people at a Newtown, Conn., elementary school, Sen. Dianne Feinstein pledged Sunday that she would introduce new gun-control legislation at the beginning of next year's congressional session.
"It [the bill] will ban the sale, the transfer, the transportation and the possession," the California senator said on NBC's "Meet the Press." "Not retroactively, but prospectively. And it will ban the same for big clips, drums or strips of more than 10 bullets."
Feinstein said the purpose of her proposal, a version of the assault-weapons ban that expired in 2004, is to get "weapons of war off the streets of our cities."
Officials have said that most of those killed in Friday's massacre — a toll that included 20 children — were shot with a semiautomatic assault-style rifle.
Feinstein has been at the forefront of gun-control efforts nationally. The assault weapons ban that she pushed followed mass killings in a Stockton schoolyard and in a San Francisco office tower.
Feinstein was also at San Francisco City Hall in 1978 when Supervisor Dan White killed Mayor George Moscone and fellow Supervisor Harvey Milk.
Feinstein saw White flee their offices and found Milk, memorably saying afterward that when she felt for a pulse, her finger slipped into a bullet hole.
Feinstein, then the head of the Board of Supervisors, became mayor upon Moscone's death.
She declined to comment when asked whether President Obama has failed to lead on the issue of gun control but did add that her bill would give him a vehicle to oppose assault weapons.
Although Obama has spoken generally in the past about the need to lessen gun violence, his administration has not said how he will proceed.
The president was due to speak at a memorial service in Newtown on Sunday night.
"As a country, we have been through this too many times. Whether it's an elementary school in Newtown, or a shopping mall in Oregon, or a temple in Wisconsin, or a movie theater in Aurora, or a street corner in Chicago — these neighborhoods are our neighborhoods, and these children are our children," Obama said in an address Friday. "And we're going to have to come together and take meaningful action to prevent more tragedies like this, regardless of the politics."
-Los Angeles Times