This is an archived article and the information in the article may be outdated. Please look at the time stamp on the story to see when it was last updated.
IRVINE, Calif. (KTLA) — Students at two local high schools on Wednesday were mourning the death of five teens who were killed in a crash in Newport Beach on Memorial Day.
The coroner's office released the names of the victims on Tuesday. Two of the victims were sisters.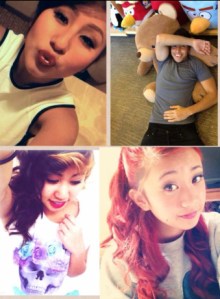 The driver of the car was 17-year-old Abdulrahman M. Alyahyan, a senior at University High School.
The passengers, all students at Irvine High School, were identified as Nozad Al Hamawendi, 17, Cecilia D. Zamora, 17, and sisters Aurora C. Cabrera, 16, and Robin A. Cabrera, 17.
The crash happened at 5:18 p.m. on Monday near the intersection of Jamboree Road and Island Lagoon Drive.
It appeared that Alyahyan was driving down Jamboree Road at a very high rate of speed when he lost control of his Infiniti sedan, police said.
The car slammed into a tree with such force that it split in half and caught fire, according to Kathy Lowe, of the Newport Beach Police Department.
Four people were ejected from the car and died immediately, Lowe said.
Another person who ended up in the back half of the car died at the hospital.
There was a growing memorial at Irvine High School for the teens, and grief counselors were expected to be at both schools on Wednesday.
"They were amazing kids," friend Clarissa Valencia said. "They had a big heart and always knew how to smile."
"Our parents always tell us not to speed, and they always tell us that this stuff might happen," another student said.
"We never actually thought it could happen, and we turned out to be wrong," he said.