This is an archived article and the information in the article may be outdated. Please look at the time stamp on the story to see when it was last updated.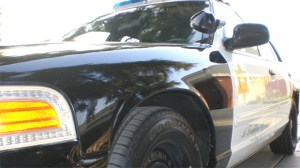 Some Los Angeles County sheriff's deputies may have been looking for a shortcut up the chain of command.
Department officials have launched an investigation into allegations that some deputies cheated on the promotional exam this month.
In an unusual move, the agency announced the internal affairs investigation Thursday in a mass internal email, which was obtained by The Times.
"Regrettably, it has been brought to the Department's attention that there may have been some isolated attempts by individuals to gain an unfair advantage during the written examination for Sergeant," the email read.
Sheriff's spokesman Steve Whitmore declined to say how many deputies are suspected of cheating.
Click here to read more on LATimes.com.