This is an archived article and the information in the article may be outdated. Please look at the time stamp on the story to see when it was last updated.
An annual test was scheduled to have sirens sound off for two hours Wednesday in the area of San Onofre Nuclear Generating Station, authorities said.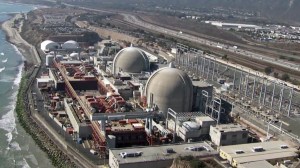 The sirens in the vicinity of the plant, which has been shut down since January 2012 after radioactive steam escaped a reactor, were only a test, the Orange County Sheriff's Department's Emergency Management Division stated.
The alarms were slated to go off from 10 a.m. until noon Wednesday, sheriff's Assistant Emergency Manager Sara Kaminske said.
The department asked the public not to call 911 in response to the sirens.