This is an archived article and the information in the article may be outdated. Please look at the time stamp on the story to see when it was last updated.
One adult and five minors were accused of posing as police officers and stealing two cars, while playing what they considered "pranks," the Temecula Police Department said Saturday.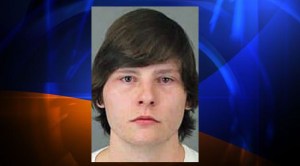 On December 23, officers responded to two separate incidents in which the victims were ordered to get out of parked cars by someone using a loud speaker, Temecula police said in a press release.
Both incidents happened at night after someone flashed high powered lights into the victims' cars to prevent them from seeing who was responsible, police said.
The first incident occurred around 6:45 p.m. at the intersection of Lakehouse Road and Harveston Drive, according to police.
The second one happened at 8:40 p.m. in the 31000 block of Sonoma Lane.
In each case, the victims were ordered to get out of their cars and lie on the ground, police said.
The culprits then drove off in the vehicles, police said.  None one was injured, police said.
On Friday, investigators got a break in the case after receiving a tip that video of one incident had been posted on a social media website.
Once police watched the video, they were able to identify and arrest six people, including five minors and one adult.
Three of the minors were released to their parents, and will face unknown charges at a later date.
The two other minors were booked into the Southwest Juvenile Hall.
One adult, Mason Gonzalez, 18, was booked into the Southwest Detention Center.
Investigators said they had evidence indicating there may be four or five similar cases.
Anyone with more information was urged to contact the Temecula Police Department at 951-696-3000.
Temecula police also offered a series of safety tips for residents:
Emergency lighting equipment is generally permanently affixed to police vehicles.
Law enforcement officers are required by law to wear identifying insignia, such as a uniform, badge, or other clear markings identifying which agency they represent.
If you are stopped by law enforcement, remain in your vehicle and wait for the officer to approach.
Try to avoid loitering in dark, isolated areas during night hours.
If you must remain in your parked vehicle for an extended period of time, try to find a lighted and populated area.
Report any suspicious persons or suspicious activity to local law enforcement.