This is an archived article and the information in the article may be outdated. Please look at the time stamp on the story to see when it was last updated.
A Valencia man is one of five finalists in Doritos Crash the Super Bowl competition to have an advertisement air during Super Bowl XLVIII.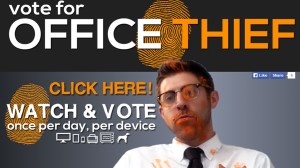 Chris Capel, 33, is originally from Arizona and has settled in the Santa Clarita Area, according to scvnews.com.
To vote for him, go to voteofficethief.com.